In the original movie Lilo and Stitch, Pudge the fish controlled the weather. Much like Pudge, I also control things... not the weather, but gas prices in lower Alabama.

I became aware of my power recently when I purchased gas. It seems that since prices started falling, every time I buy gas, the price seriously drops within HOURS of my purchase. It's kind of awesome to have that kind of power.. he he.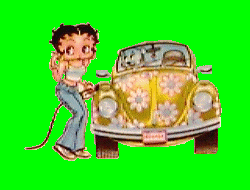 glitter-graphics.com

Today gas prices here are at $1.99 a gallon. I have to take off in a bit and I need gas. If my theory holds true.. by no later than tomorrow gas prices will drop again.

Alabama, you can thank me later.